The Slowe-Burrill House: A Presentation in Celebration of Women's History Month
03/30/2021 12:00 PM - 01:15 PM ET
Location
Description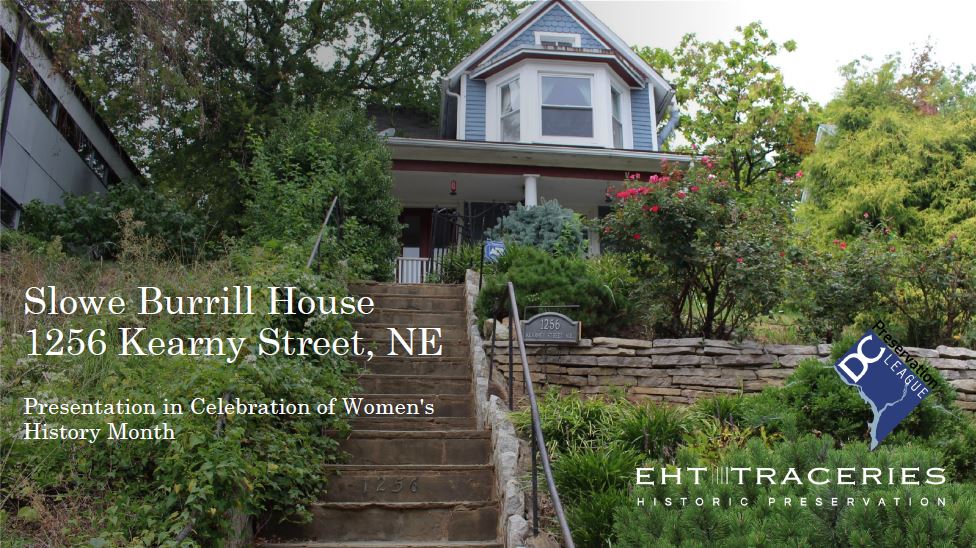 As part our celebration of Women's History Month, join the DC Preservation League on Tuesday, March 30th at noon for a presentation led by EHT Traceries, Inc. about the Slowe-Burrill House (1256 Kearny Street, NE)!
The event will include a presentation on the history and significance of two remarkable African American women who were pioneers in local education in the early twentieth century: Lucy Diggs Slowe and Mary Powell Burrill. They resided at their house on Kearny Street NE from 1922-1937. The presentation will discuss the careers of both women and explain their 15 year occupancy of the house, where Lucy Slowe and Mary Burrill hosted parties and intellectual gatherings attended by female Howard students and prominent writers and artists, including Jean Toomer and Georgia Douglas Johnson.
The house was known as a refuge for Howard University's female students, and Slowe regularly hosted get-togethers there to talk, counsel and encourage her young charges. The women also received many other guests there, mostly educators such as Mary McLeod Bethune, but also politicians and activists from around the country.
The Historic Preservation Review Board voted unanimously to designate the Slowe-Burrill house on April 30, 2020.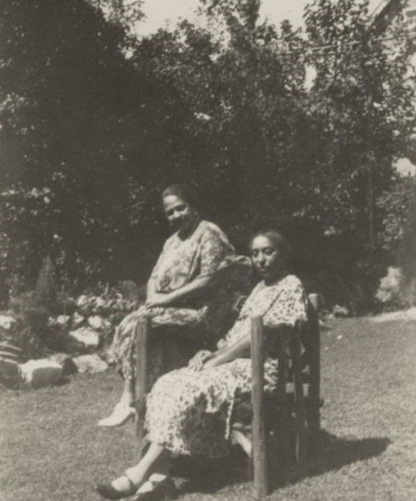 Slowe (right) and Burrill (left) in their yard (c.1920s-30s). Source: Moorland-Spingarn Research Center, Howard University.
This presentation will also discuss some of the challenges with the designation and the questions raised by the National Register of Historic Places regarding the private nature of their relationship that allowed them to escape significant public scrutiny that could have impacted their social standing and careers.